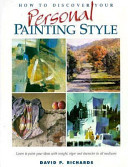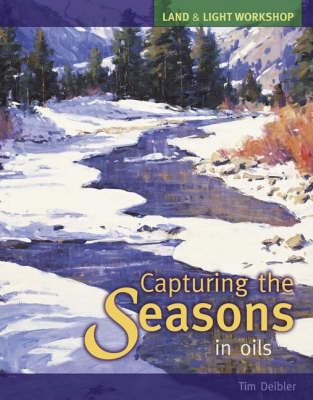 $40.00
AUD
Category: SECONDHAND BOOKS
A fully illustrated guide to oil painting, which identifies and offers solutions to problems inherent in the painting process. The author uses line drawings to illustrate errors that may occur and demonstrates how best to use the elements of shape, size and colour to convey harmony.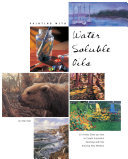 $45.00
AUD
Category: SECONDHAND BOOKS
Water-Soluble Oils Have Arrived This invaluable guide provides you with the information you need to master this exciting new medium. You'll learn what water-soluble oil color is, its unique characteristics and why it's generating so much enthusiasm among your fellow artists.You'll find a lengthy chapter packed with step-by-step demonstrations provided by some of the best artists working in water-soluble oils today. Soon, you could be one of them.Water-soluble oils make oil painting easier and more fun than ever before, plus you get gorgeous results. You may never go back to traditional oils again ...Show more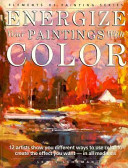 $10.00
AUD
$27.95
(64% off)
Category: SECONDHAND BOOKS | Series: Milner Craft Ser.
A guide to easy-to-make boxes. With a few basic materials - cardboard, paper, fabric, paint, recycled boxes and basic balsa boxes - Judy Newman demonstrates that it is possible to create an array of boxes. Each box is shown in colour and step-by-step instructions are provided.
$45.00
AUD
Category: SECONDHAND BOOKS
If you've ever struggled with identifying the problems in your oil paintings--and how to fix them--then this book is for you. Not only will you learn to solve those pesky painting problems, you'll learn how to avoid them in the first place. Here you'll get to know the right way to put a painting togeth er from the start, beginning with the essential elements of successful oil painting: - Composition - Value - Color - Temperature - Edge quality - Drawing After a brief review of materials and techniques, you'll learn to make good choices before taking your brush to the canvas: - Control the way the viewer's eye scans your composition - Attract and retain the viewer's attention - Create a sense of depth - Select or set up subject matter, with an emphasis on the still life - Use light to create form - Simplify values for stronger paintings - Paint edges that attract the eye and create depth - Use color to create mood and enhance realism - Draw with a brush and simplify your brushwork All of these techniques are illustrated throughout the boo k with Browning's work, often showing a flawed "before" painting, followed by an example showing how he corrected the error using the elements discussed. No matter your current skill level, you'll find valuable advice and inspiration in the pages of this book--advice that will immediately improve your oil paintings ...Show more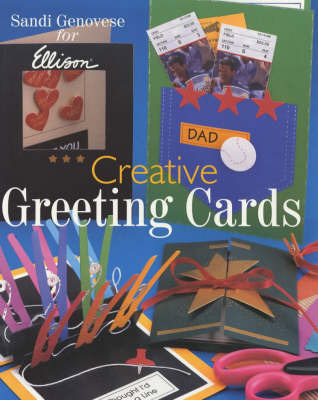 $10.00
AUD
$24.99
(59% off)
Category: SECONDHAND BOOKS
Use a wide variety of materials and techniques to produce unforgettable designs easily and with a minimum of expense. Make invitations, holiday greetings, birth announcements, birthday cards and more. Detailed patterns and instructions will help you create the cards of your choice.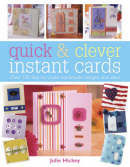 $10.00
AUD
$34.99
(71% off)
Category: SECONDHAND BOOKS
Over 65 Time-Saving Designs By stocking your card-making store cupboard with the essential ingredients, you can make cards in the blink of an eye. Bestselling author Julie Hickey shows you the must-have materials you need to create your favourite cards designs at any time, from the right paper and adhesives, to shop-bought and home made embellishments. Also features crafty time-saving equipment, techniques and storage ideas. So once prepared, you're ready to make each card in just 3 steps - quick! You have everything to hand to make them - clever! And you'll never spend another second buying ready made cards when you can make them yourself - in an instant! ...Show more