$10.00
AUD
Category: SECONDHAND BOOKS
This book of household hints, arranged in alphabetical order, ranges from a recipe for sponge cakes "so light that they have to be tethered to the table leg", to removing unidentified stains from the carpet and keeping the neighbour's cat or dog out of your garden.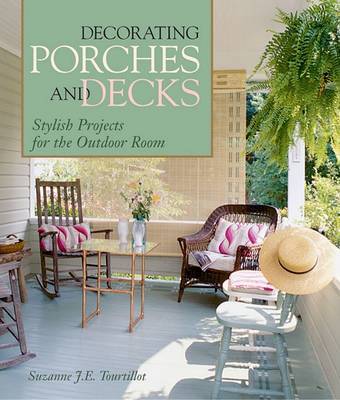 $12.00
AUD
$22.95
(47% off)
Category: SECONDHAND BOOKS
"Provides projects, outdoor living tips. Divided by decorating style, such as rustic, gardenlike, and Victorian, each chapter includes color photographs with instructions for projects, such as rustic bird feeder or hammered copper candle holders. The written instructions are clear."--"Library Journal.&l t;br> ...Show more

$15.00
AUD
Category: SECONDHAND BOOKS | Series: Better Homes and Gardens Books
If you could buy only one decorating book, this should be it. Based on the Better Homes and Gardens signature do-your-own-thing decorating philosophy, this is four books in one: It's a Dream Book. Settle back to be inspired and entertained as you wander through page after page of new photos of real home s from coast to coast. From midcentury modern to traditional -- and everything in between -- the New Decorating Book shows a broad range of styles, including eclectic mixes. Lush color photos also present an array of design approaches, from rooms that are serene and uncluttered to those in which dozens of collectibles set a lively mood. "Shop" each page for decorating ideas you can adapt to create your own style. (Hint: Keep a pad of sticky notes handy to mark your favorite photos.) It's a Workbook. Ready to rearrange a family room, paint a chair, add drama to your lighting, or give your living room a seasonal change of mood? Practical and fun, many special features of the New Decorating Book will help you. These include Fresh Starts, One Room Two Ways, Room Makeovers, Home Storage Solutions, Do-It-Yourself Workshop, and Decorating Dos and Don'ts. A bonus room-arranging kit will help you put your room redo plans on paper. It's a Room-By-Room Decorating Planner. The first section of the book is organized by room, making it easy for you to quickly find the living room, family room, bedroom, bathroom, kids' room, home office, and outdoor living ideas you want. Each chapter leads you through the decorating process so you can make your decorating dreams a reality. (To get going and learn about your personal design tastes, take the fun Decorating Taste Test quiz.) It's a Design Primer. The second section of the book is organized by design topic. Learn how to work with color and space to give your rooms professional polish and design harmony. Quick-read text explains the design principles and elements, while accompanying photographs show design basics in action in real homes. A beautiful and trusted guide, Better Homes and Gardens New Decorating Book is the ultimate decorating helper. It empowers, teaches, encourages, and offers hundreds of decorating options -- all to build your confidence so you can make your home as personal and comfortable as you want it to be. With 500 color photographs and practical information, this is the decorating book you'll turn to -- again and again -- no matter what your decorating skill, budget, or style. Book jacket. ...Show more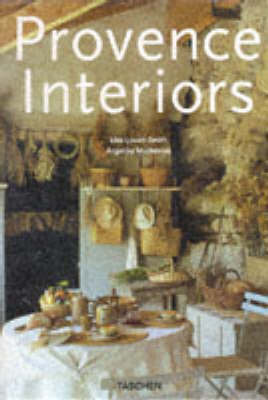 $20.00
AUD
$85.00
(76% off)
Category: SECONDHAND BOOKS
This volume presents the range of Provence interiors, from the private apartments of a duchess to a beekeeper's home, from an art collector's stud farm to the brightly-painted weekend retreat of a sculptor. Personalities whose homes are featured include Christine Picasso and Ewa Truffaut.